Local Area SEO
Google Business
Google My Business is a free and easy-to-use tool for businesses and organizations to manage their online presence across Google, including Search and Maps. By verifying and editing your business information, you can both help customers find you and tell them the story of your business.
NAP Citations
Name, Address, Phone (NAP) - A major factor in determining how you rank locally is the quantity and quality of citations and NAP consistency across your citations. It's a critical factor in local SEO and influences which companies Google and other search engines show for local intent searches.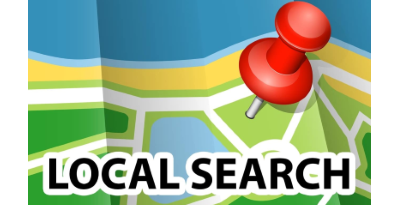 Localized Page Optimization
Customers are searching for the best products and services near them – and they want answers… fast. Will your business show up at the exact time when local customers are looking? Will they pick you out of all the local businesses that offer the same products and services?
Ok, Google Local. This is the stuff that helps out the local business owner! If your focus is on potential clients in Orange County, do you really care if someone in Maryland see's your site? How do we make it work for you? Luck? Secret sauce? Magic SEO pixie dust? Well if we believe Moz, then conquering Google takes a mix of a lot of things from social signals to reviews to optimising your listing… You name it. This effort is desiened to optimize your web site listing for local areas. It's not a ranking guarantee, but oh boy do we work our asses off to try to achieve that for you!
We estimate this to be a 3- 4 month process.
What you can expect:
Rank tracking, before us and after us. We send you a weekly ranking report.
A full SEO process (keep reading!) that will help to achieve your goals in 3 months.
Full local search audit report. See how you're doing compared to your competitors and learn what you can do to improve, both on and off-page.
Citations.
What you get per month.
Onsite SEO Audit
Onsite SEO optimization of 10 pages / blog posts per month
Ranking Report for 10 to 15 keyword
20 manually Local Citations Onsite SEO
Social Signals to homepage (200 social signals)
Social Signals spread to inner pages (500 social signals)
1 (1000 word evergreen piece of content)
Syndication to PDF / powerpoint sharing sites (20 per month)
3 contextual backlinks
Promotion of 1 blog posts via Quuu Promote
Google Places Listing Optimization
What we need from you:
Details about your location and your contact information. Fill out our onboarding form. Come on, it won't take long. I promise.
We all know that competition for the top spot on Google is intense, and for some industries it may not be realistic to expect that a small business client will ever reach the highest echelons of the SERPs. A local mom and pop store is unlikely to ever accrue enough SEO juice to topple a behemoth like Amazon or Walmart for the terms they want, for example. Ranking for local search is getting harder and harder for Business owners to do it themselves mostly because; Google has reduced the size of the local pack over time, switching from seven results to just three. Fewer spots mean more intense competition. More and more data is emerging showing that local search is often driven by strong purchase intent. According to Wordstream, 72% of consumers conducting a local search will visit a physical store within 5 miles of their location. It's no longer easy for businesses to successfully execute their own local search campaigns but it's also impossible to ignore. As Search Engine Land columnist Jayson DeMers says, "Now that the internet has become the primary source consumers turn to for local business information, not showing up in local search is tantamount to professional suicide." Debello specializes in Local SEO Results, and we can PROVE to you that our methods work and are White Hat SEO friendly. Local SEO is EXTREMELY important for your business, dont just take our word, read this article from Hubspot
"16 Stats That Prove the Importance of Local SEO"